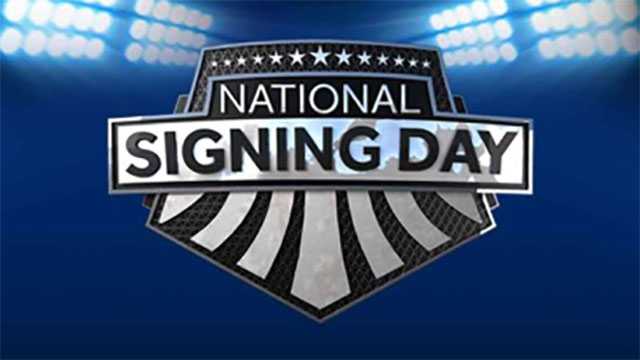 Yesterday was phase II of National Signing Day, or just Signing Day as it is more commonly known. It is such a big deal in high school athletics that many schools have co-opted the tradition, letting all of their student-athletes who are embarking on a college career to have their moment in front of the cameras with pen in hand, whether it's a Division I powerhouse or not.
There are plenty of good colleges out there, and lots of good sports being played at the Division II and Division III schools. Kids who make it to any level of college athletics should be congratulated.
But what's changed the feel of Signing Day across the country isn't the two-tiered process (most of the top rated kids sign early), but the Transfer Portal.
What's changed is that kids aren't committing for four years, they might only be committing for one, and then it's into the transfer portal they go looking for a better opportunity, more playing time, or some other dumbfounding reason. That's not to say some concerns aren't totally valid.
But lost in every photo and every pen stroke on Signing Day is the fact that college is going to be an adjustment. Parents want to protect their children. I get it, I have a son who went to boarding school for five years, and who is now in college, but at some point we start doing more harm than good.
I tell parents, that they and their student-athlete have to fully commit to the school, because God forbid your athlete gets injured or they decide they don't want to play anymore, you're still committed to the university. So the school needs to be a good-fit both athletically and academically. A place where you will thrive. A place your proud to be attending.
To some degree, I wonder if transferring is fair. An athlete with talent, who has put in the work, should have some say in where they play and who they play for. But the transfer portal gives everyone an easy way out, maybe too easy.
DOTS Educational Consulting offers families and students 1:1 guidance and mentoring in the college, private and boarding school admission and application process.
Feel free to share and retweet!
Need Help Planning Your Educational Journey Contact Us Here?
Visit us at: https://dotsedu.xyz
And follow us on:
Facebook: https://www.facebook.com/pg/dotseduconsulting
Twitter: https://twitter.com/DotsConsulting
Instagram: https://www.instagram.com/dots_edu
#college #collegeadmissions #highschoolathletics #signingday #privateschool #boardingschool #admissionscounseling #dotseducationalconsulting