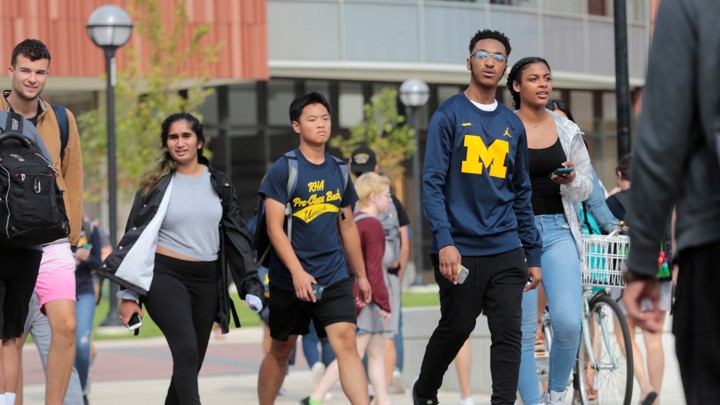 A recent study published by the National Bureau of Economic Research examined the effects of a targeted-outreach campaign for low-income students at the University of Michigan. It concluded, that by offering a few extra dollars a university could go a long way towards enticing more high achieving students from low income and minority backgrounds to apply to their prestigious school. Adam Harris of The Atlantic, in an interesting article, details how some of the most highly selective colleges in the country have long struggled with racial and economic diversity as most students at these institutions come from households in the top 1% than from the bottom 60%.
Because many high achieving students from low-income or minority backgrounds believe they can't get into these prestigious universities…let alone afford them. Many of them choose to attend a less selective four-year college, a community college, or even no college at all. 😦
Yet, many of these schools have generous financial aid packages to offer low income and minority students. Click the link below to access the full article:
https://www.theatlantic.com/education/archive/2018/12/life-changing-effects-free-college/577831/
NEED SOME HELP FINDING THE RIGHT SCHOOL, WITH YOUR COLLEGE APPLICATION, OR EDUCATION PLANNING? REACH OUT TO US HERE!
Feel free to share or retweet our blogs, visit our website: https://dotsedu.xyz and follow us on Facebook and Twitter.
#educationoptions #education #schoolchoice #college #educationalconsultants #educationplanning #dotseducationalconsulting #financialaidforcollege